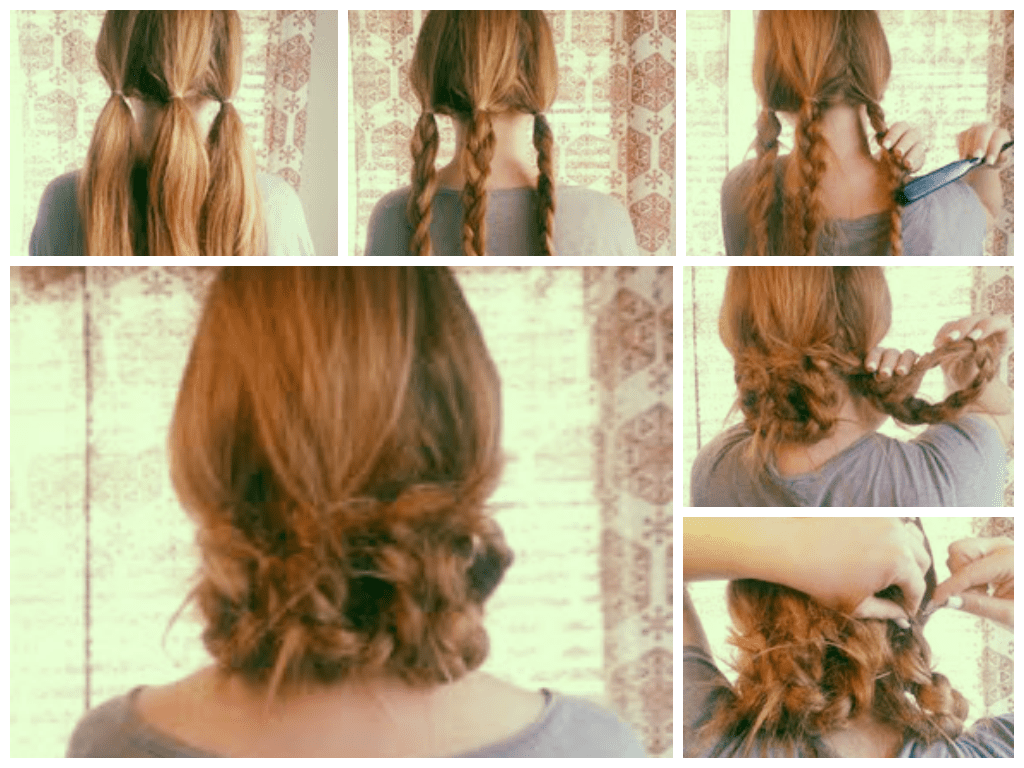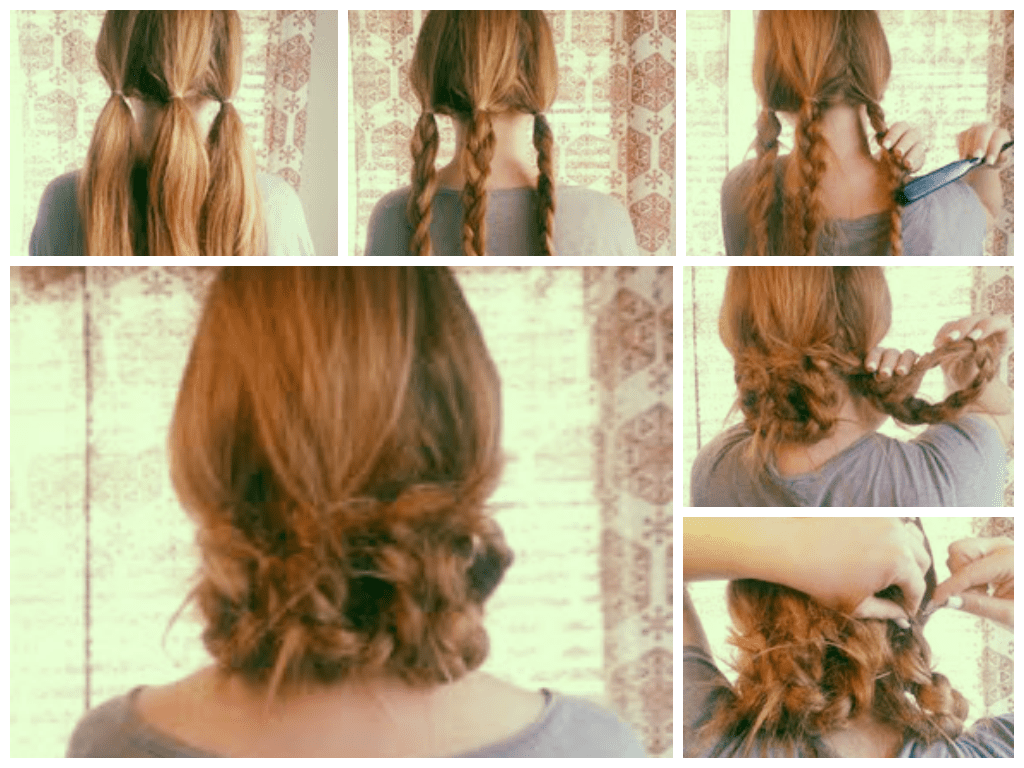 Messy Braid-Buns
1.  Divide hair into 3 ponytails.
2. Braid each ponytail & use a small rubberband to tie off each braid.
3. Grab a bristle brush…gently brush braids in up/down motion to loosen & give them an "undone" effect.
4. Take braids & twist into a small circles (ADVANCED: twist into "figure 8″…as seen in pic).
5. Secure with bobby pins as you go along.
6. Braided Buns Complete!
---