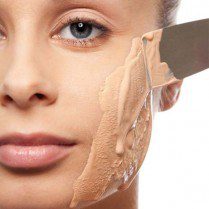 Ever applied your makeup in the morning, gone to work & by midday, you look as though your makeup has slipped right off your face?!! …this becomes even more of an issue in the summer. The last you need to worry about is makeup maintenance throughout the day. Take a few preventative steps to insure you're glowing & not MELTING!
1. Never apply makeup while sweaty or hot. Wait atleast 10-15 min to cool off before applying makeup.
2. Apply moisturizer as usual & wait 10 min for it to settle in (be sure your moisturizer includes SPF). This is a great time to pick out your outfit or set your hair in rollers!
3. After moisturizer has settled, apply a good primer. You want this primer to be oil-free & have major "stay put" power! The right primer should act like a "glue" for makeup, keeping it in place for most of the day. Check out my FAVORITE primer (& other favorite products) on my Blog article, "These are a few of my favorite things!".
4. To prevent your eyeshadow from creasing in the heat, apply an eyeshadow primer & set with loose powder, BEFORE applying eyeshadow. This will ensure your eye makeup doesn't budge throughout the day.
5. Use waterproof mascara & eyeliner.
6. Try a cheek stain or powder blush…a cream blush will move around in the heat.
7. Keep blot sheets in your purse for touch-ups. Applying layer after layer of powder can lead to a chalky looking complexion…you want your pretty summer skin to look radiant, not dull.
8. Keep your sexy-self indoors as much as possible (unless you're lathered in SPF)! You look so much *hotter* basking in the air conditioning than you do in the sun, working on your next wrinkle…
-ALLISON PYNN
---