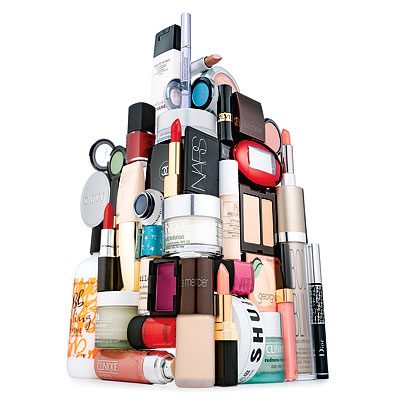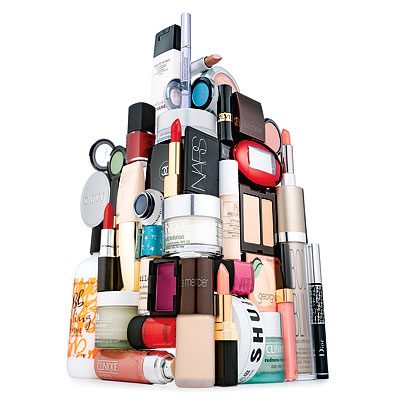 I have learned everything I know in the makeup industry THE HARD WAY! I won't take anybody's word on a product, I have to try it myself. I have spent thousands of dollars purchasing products, a lot of trial and error, and hours in research finding the BEST OF THE BEST. I carry these products in my Pro kit & use them at home too. I am excited to share this Must-Have list with you!
MOISTURIZER: I've found the best moisturizers have the least amount of ingredients in it. I have tried everything from Creme De La Mer to Vaseline. My favorite general moisturizer… Image Skincare Vital C Hydrating Anti-Aging Serum- provides incredible hydration & won't cause breakouts. The Image Skincare line is TOP-NOTCH & has been my go-to for over 10 years. www.imageskincare.com
LIP BALM: Eucerin's Aquaphor Healing Ointment. This goop is my "windex"! I use it on dry skin, chapped lips, cuticles, rough or itchy skin, & to protect again irritation or cold weather. I've even used it around my eyes & on my face..shhhh…don't tell my aesthetician, she HATES when I do this!! You can find Aquaphor at almost any drugstore.
PRIMER: Most Primer's are a waste of money (they're glorified moisturizers). However, a good primer should smooth your skin & act as a "glue" for your makeup. I have 2 favorites: Makeup Forever HD Primer & Hourglass Veil Mineral Primer! You apply primers after your moisturizer & before foundation. This will give you a smooth canvas & will help any product you apply afterwards, last ALL day. www.sephora.com
POWDER: For an overall, quick coverage powder, I LOVE Jane Iredale's loose powder. Out of all the mineral makeup lines, Jane Iredale is superior! www.janeiredale.com For a quickie blot powder, I suggest Urban Decay De-slick powder. Its soft & barely noticeable.
FOUNDATION: Chanel. Oh how I love Chanel foundation! It photographs beautifully & wears so gorgeous on the street. Never looks cakey, it just glows on your skin & looks flawless! Chanel is med-full coverage. If you like a lighter look, my (personal at-home) fave is Yves Saint Laurent (YSL) Touche Éclat foundation. This is light-medium coverage- it blends in like a 2nd skin & glows. You literally can't see any foundation, you just look even & glowing. LOVE this day to day! I have other favorites in this department as well, please feel free to email me anytime for product suggestions for your skin type.
BLUSH: I have 2 favorite blushes! My 1st love is La Prairie crème blush. This is life changing blush. Truly. It provides a GORGEOUS, healthy glow & has skin treatment technology so it actually helps improve your skin. My other love is Bobbi Brown shimmer brick in "Rose" www.bobbibrown.com.
CONCEALER: Kevyn Aucoin "The Sensual Skin Enhancer" www.kevynaucoin.com. This is my obsession! I've been secretly using this product for over 10 years (now every friggin' makeup artist uses it….ugh)!  Its thick & could cover a tumor! You can also sheer down with moisturizer to create a beatutiful foundation (which I do constantly). I also use & LOVE Bobbi Brown's line of concealers & correctors- they are always stocked in my makeup kit & should be in yours!
TINTED MOISTURIZER: Bobbi Brown…creamy and beautiful! Bobbi Brown's makeup, not only always photographs beautifully, it translates to everyday use and makes everyones skin look gorgeous! www.bobbibrown.com
MASCARA: Chanel Le Volume mascara & Lancome's Hypnose Drama are my favorite mascaras! I've tried every mascara from the most expensive to the cheapies….these come out on top! You can find Chanel Lancome at most fine department stores. My favorite "cheapie" mascara is Loreal Voluminous in Carbon Black…it gets high marks in my book & rivals any $30 mascara.
EYESHADOW: MAC's line of eyeshadows is the best! Be sure to read my article "Best eyeshadow color for your eyes" for recommendations!
EYELINER:  Tarte gel eyeliners are fabulous. Used with an angled brush you can create great shapes & lines with them (*they're waterproof too!). I also love Marc Jacob's gel eyeliners & Sephora's waterproof liner in Deep Dark- they're both creamy & have major eye-popping impact!
LIPSTICK: Bobbi Brown! Bobbi's line of lip color has a shade to match everyone's natural lip color and then pumps it up! They're creamy, hydrating & make color tones like no other company. You will never go wrong with her lipstick! www.bobbibrown.com. If you're wanting variation (more than 1 fab lipstick)- I LOVE Giorgio Armani's lipstick= Creamy, long-lasting & really uniquely beautiful tones.
LIPGLOSS: MAC's lipglosses are beautiful & I have a list of my favorites, but picking up their latest Viva Glam shade will always look great (and gives to a good cause)! I also HIGHLY recommend Giorgio Armani's lip glosses & Jane Iredale's lipgloss, "Raspberry". I use this color on a lot of my photo shoots and looks good on almost everyone!
LIPLINER: As long as it's creamy, I'm happy! I recommend any creamy liner from MAC, Bobbi Brown, Chanel, or Jane Iredale.
BRONZER: Lorac's Baked Bronzer is a sunny delight any time of year!  www.sephora.com
HIGHLIGHTER: Josie Moran's Argan Illuminator is a gorgeous creamy product to glide on your cheeks, down the center of your nose, or across your forehead and chin for a pretty, glowy look. www.sephora.com. I also use & love Chanel & Terry Baume De Rose illuminators.
EYE MAKEUP REMOVER: Lancome! No fussing around with this product, it is gentle, but gets down to business!
Need something natural & GLUTEN-FREE?? www.redapplelipstick.com Red Apple Lipstick makes lipsticks, lip liners, gloss, eyeshadows= all gluten & paraben free! This company is blowing up & being featured in the country's best selling magazines. I've got their liners & lipsticks in my purse at all times (& I don't even have a gluten allergy!). Their lipsticks/liners are my favorite & last for hours, truly. The lip liners are waterproof & they aren't kidding! Also, there array of colors/tones make me so happy! So many companies that have good products often fall short in the color range- this is WIN-WIN & I'm going to be using their lipsticks/liners for years!!
---